QUALITY PRODUCTS At Only BRILLIANT POINT
---
With the aim to provide a range of high quality products and live up to customer expection, we have been working diligently over the last 8 years and enable to supply quality and uniquely formulated product. Among the products, we are now offering the largest

Instant Soya Bean Powder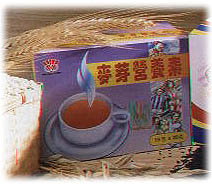 SOMMA Blue Alga
Brilliant Point Products can be divided into 4 categories:-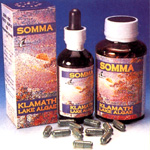 Health Food Products
- a selection fo the finest nutrition products.
Personal Care Products
- finest and health care products.
Beauty Care Products
- skin care and hair care products, cosmetics, fragrances and family toiletries.
Home Care Products
- laundry care, household cleaning, floor care, kitchen care, glass, metal care, car care, quality of stainless still cookware and also water treatment system.
V.E.R.A
is the best emblematic of all the Brilliant Point products.
Valuable
- hundred of undoubtable quality of our flagship products are higly demanded by people from all day of life
Economic
- Value maximized with affordable price has and will always be our watch word and guideline to pursuit customer satisfaction.
Reliable
- Trusted by more than half a million customers throught nation.
Accessible
- With more than 30 distribution central and subsidiaries nationwide and a targeted 30 joint venture chain stores by year 2000.
---
Satisfaction Guarantee
---
Our dediction to quality is further reinforced by the unconditional 100% money-back guarantee that assure customer satisfy with our products. Our satisfaction Guarantee is customerís assurance of full value with every purchase of Brilliant Point Products.
---