ACHIEVEMENT BONUS
---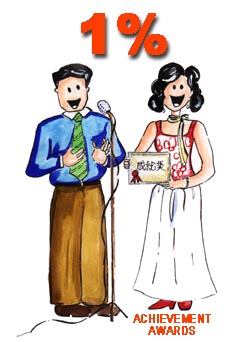 Achievement bonus will be shared evenly among qualified Sales Supervisor when there is no downline qualifies as Sales Supervisor. To qualify for this achievement bonus, Sales Supervisor has to maintain :
(i) Personal Sales at 100PV;
(ii) Personal Group Sales at 3,000PV.
1% of Total Monthly Company Sales (SB) will be distributed evenly to each qualified Sales Supervisor.